---
PuppiesGEn
During the weekend 6.-7.9. we said good bye to our puppies. As it is always there was sad and hard moment. Those lovely small brown balls have grown up so quickly and now they are leaving us. But we cannot be selfish! We wish them all the best into their new lifes, plenty of happiness, luck and love. We hope they will make their owner so happy as they made us. And new owners we would like to wish plenty of patience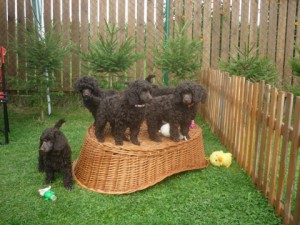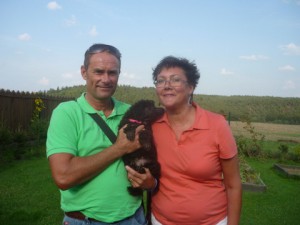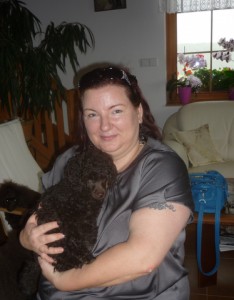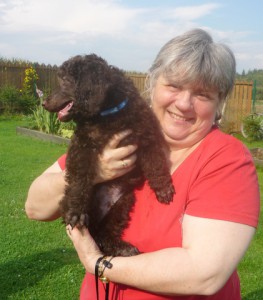 Our puppies are almost 7 weeks old.
They were bathed and blow dryed that was a bit unpleasand for them. They are already vaccinated and de-wormed. Also the obligatory Puppy check control from our poodle club took place. Plenty of uncles and aunts visited them. They play in lovely way and fight between each others. Mother Coletka is still giving them a bit of milk because she is the excellent mother really. She is teaching them everything what poodle babies need to know in their future life and stoically suffer all ear pulling, biting and ripping that is quite good to see on her exterier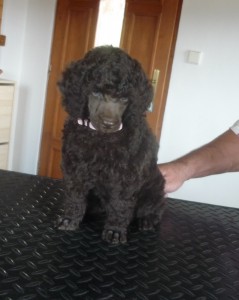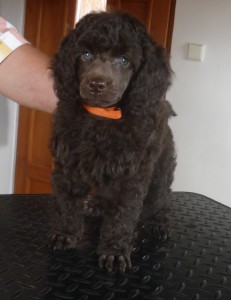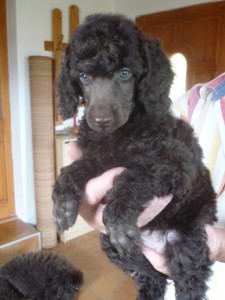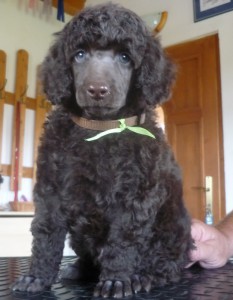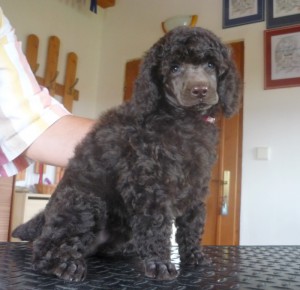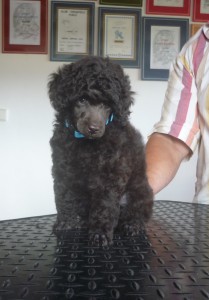 Puppies are 4 weeks old.
They already start to feed dry food together with meat to be more independent on her mum Coletka. They love it. They also made their first steps on grass in our garden and we shaved them faces. They were calm and did not have any problem with that. They are our darlings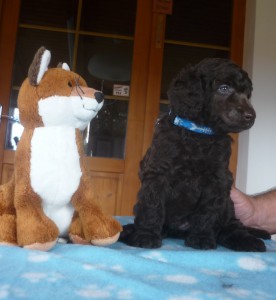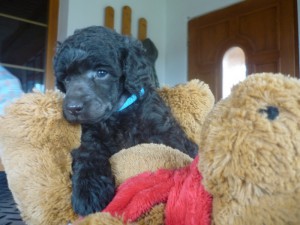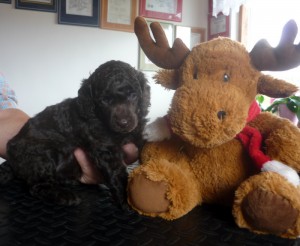 Our puppies are three weeks old today and all of them are reseved

More photos in Puppies' Gallery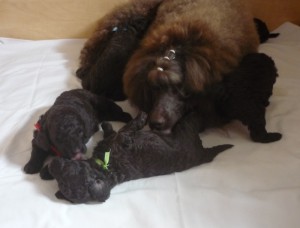 Cotelka, excellent mum
Puppies have their names

Garry Cann, Gaston, Geronimo
Genesis, Giuliette, Gwendolyn
On Wednesday 9.7.2014 Coletka gave birth to six brownies: 3 boys and 3 girls.
Only 2 boys are available now. In case of interest contact us !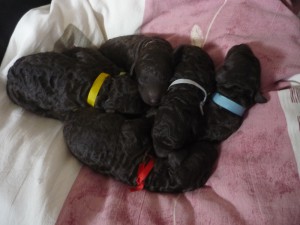 Proud parents are:
Father: Sir John von der Yburg , Born. 22.3.2011
Breeder: Bertold Peterburs
Owner: Traudel Jőckle (D)
prcd-PRA normal/clear, patella 0/0, 42 cm , Jug.CH. VDP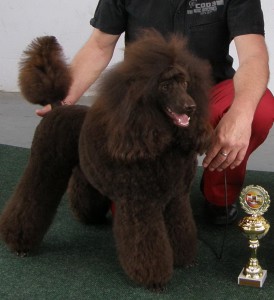 Mother: Colette Fantazia Brown
miniature brown female, Born. 7.12.2007
Breeder&Owner Zuzana Faltejskova Sandova
PRA/OPTIGEN/normal/clear, patella 0/0, 42 cm
more information about Coletka and her pedigree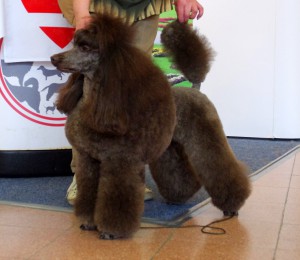 Mutichampion, Interchampion, Grand Champion CZ, Grand Champon BL, Champion - CZ, PL, HU, RO, SER, BL, A, Balcan, Junior ChampionCZ , KCHP Puppy Champion, KCHP Junior Champion, KCHP Champion, KCHP Champion of Champions, KCHP Honor Champion, Pudl club Junior Champion, Pudl club Champion, BIG #2, 6x CACIB, 4x Res.CACIB, 5xBOB, 2xBOS,3x Junior BOB, 2x NV, Best 2 of Puppy class, Best 3 of Puppy class, Best female puppy class, Best 3 of Baby class
Sir John von der Yburg , born 22.3.2011

Bredder: Bertold Peterburs (D)
Owner: Traudel Jőckle (D)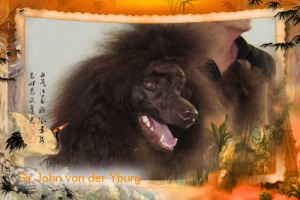 Colette Fantazia Brown, born 9.12.2007
Bredder+Owner: Zuzana Faltejsková Šandová