---
PuppiesHEn
Three our puppies are in their new homes, we wish them all the luck and love their owners will give them

Hillary ( after her granny Lerinka - Happy Hilarete Braunkőnigin) stays with us !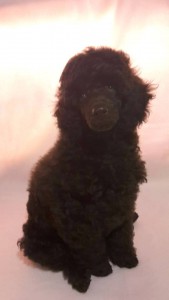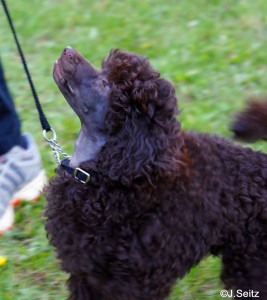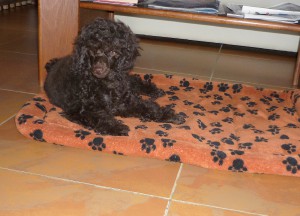 As the last left us Hacky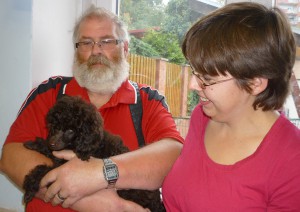 Puppies are tomorrow 9 weeks old and slowly they are comming into their new homes. We wish them all the best, they love their new life, they are healthly, happy and lucky more or less they have all the best they can have and wish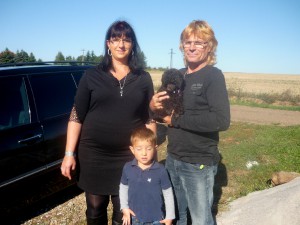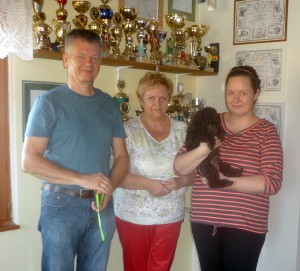 Our puppies are 8 weeks today, 15.9.2015
It is their midday siesta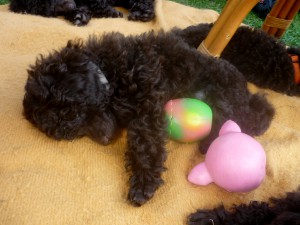 Henry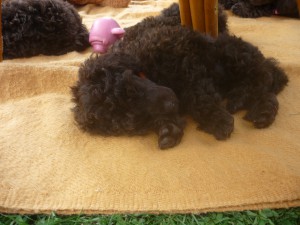 Hillary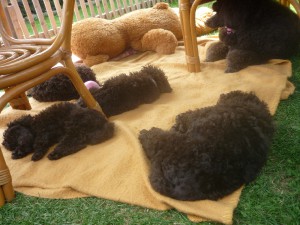 all with her mum Karmen
On Friday 21.8. celebrate our puppies Henry, Hellen, Hacky and Hillary 1st month of their live. And with shaving their faces they become true poodles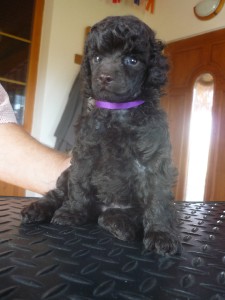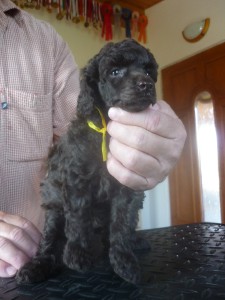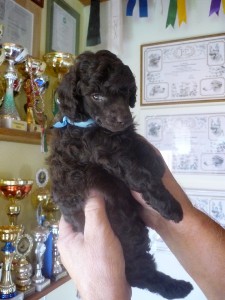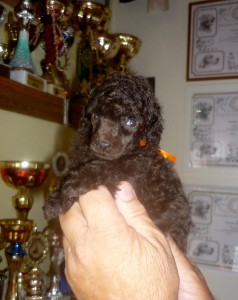 Our babies are almost 2 weeks old. They all are beautifull and soon they will have their yeys open and will see the world in happy way.
Their names are Henry, Hacky, Hillary and Hellen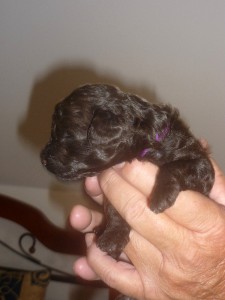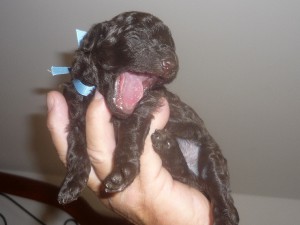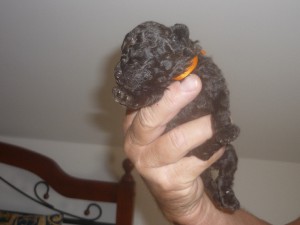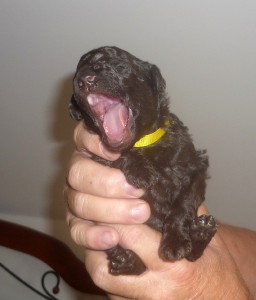 On Tuesday 21.7.2015 was born puppies after Karmenka / Karmen Brown Neraka and Fredíčeki / Freddy Fantazia Brown
4 beautifull puppies - 2 boys and 2 girls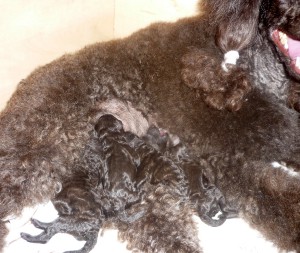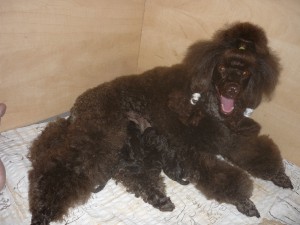 Interested persons are welcome to contact us !
father : Freddy Fantazia Brown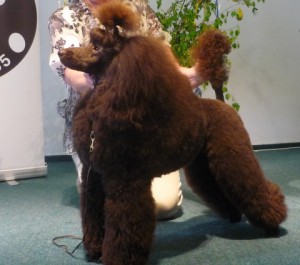 medium brown male, born 9.5.2013,
patella 0/0, PRA normal/clear
breeder: Zuzana Faltejsková Šandová
owner: Ing.Radek Pugner
Titles: Czech junior Champion
and mother : Karmen Brown Neraka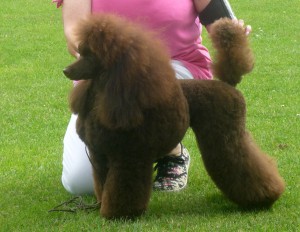 medium brown female, born 26.2.2012
patella 0/0, PRA normal/clear
breeder: Kateřina Hudcová
owner: Zuzana Faltejsková Šandová
Titles:
Czech Grand Champion, Czech Champion, Czech Junior Champion, Hungarian Champion, Champion of Poland, KCHP Champion, KCHP Junior Champion, KCHP Puppy Champion